Avannis offers a full range of measurement options and will work with you to determine the best ways to reach your customers while keeping costs down.
Many of our clients use one methodology to reach one set of customers and a different methodology to reach another.  Avannis integrates all the data for you so you have a single point of reference regarding customer feedback.  We are happy to help you choose the methodologies that make the most sense for your customers, your research goals and your resources.
Online/Mobile Surveys
Automated Phone Surveys
Live Telephone Interviews
Just a Conversation
Service Audits
Online/Mobile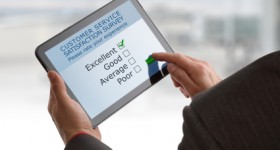 Online/Mobile surveys are a great way to keep costs down and reach customers who actively use email and internet.  For many financial institutions, the proportion of their customers that can be reached using this method is growing.
Customers can be invited to take an online survey through an email invitation, a pop-up during a session on your website, or by printing an access code on the back of a teller receipt.  You can also invite them through social media sites such as Facebook and Twitter.   Avannis will design the look and feel of the survey according to your brand, including using a URL with your institution's name.  Surveys are compatible with all major browsers and smart phones.
Avannis will manage all customer lists to ensure that customers are not invited to take a survey more than once every 6 months.  If you choose to use other methodologies to reach other groups of customers, Avannis will manage the customer list across methodologies.
Top
Automated Telephone Surveys
Warm Transfer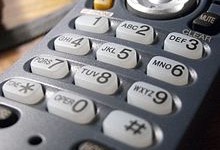 This is a great way to keep costs down while still reaching your customers for whom you don't have an email address or who don't visit your website.   Avannis places an outbound call to invite your customer to participate in the survey.  The call is made by a live person who explains the survey and then offers to transfer them to an automated system where they complete the survey using the keypad on their phone.
The use of a live person to extend the invitation increases the response rate and gives a much more personal feeling to the experience.  Allowing the customer to complete the survey using an automated system gives the customer the opportunity to be more candid in their responses and avoids inflated scores.  They are also given the opportunity to record free-form comments, which can then be played back for powerful training moments.
Automated Invitation
Avannis can also initiate an automated survey without a live interviewer.  In this case, an automated call is placed to a customer's landline and they complete the full survey using their touchtone keypad.  This type of survey cannot be done with cell phones and is also not permitted in some states.  Avannis ensures compliance with all state and federal regulations.  This method has a lower response rate but the savings are substantial as no live interviewer is involved.  Several Avannis clients have used this method on a large scale with a high degree of success.
Automated Transfer
Customers who interact with you over the phone can also be transferred into the automated survey directly after they complete the call with your staff member.   Your customers are given the opportunity to stay on the line to complete a survey after they finish speaking with your staff member.  Once the conversation is over, your system transfers them to the Avannis survey.  Customer and staff member information is transferred with the call either using xml transfer protocols or by designating specific phone numbers to individual teams or representatives.
Top
Live Interviews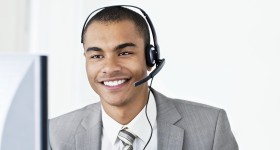 A skilled interviewer can help customers express their thoughts in a way that is more difficult to achieve with automated survey methodologies.  By asking follow-up questions and prompting customers to provide more detail, the customer's experience can be understood in a richer context.  Often this detailed level of feedback can make a significant difference in identifying key drivers of customer behavior for your institution.  For more complex interactions, such as mortgage application, fraud, or problem resolution, live interviews can be a great way to explore the unanticipated aspects of the customer's experience.
Many institutions also use the Avannis team of preferred interviewers to connect with their high-end wealth and investment clients.   The Avannis interviewer does not sound like a typical market researcher.  Every attempt is made to be conversational and engaging, polite and professional so that we represent your institution the way your own team would represent you.   This makes our team particularly suited to speaking with your most valuable customers.
Top
Just a Conversation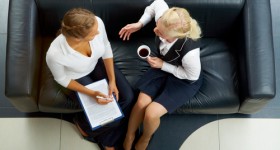 "Just a Conversation" is a telephone interview that solicits open-ended feedback using guided focus group techniques instead of typical closed-ended survey questions.  It was developed specifically to address executive leadership concerns about contacting high-value customers. The format of the conversation allows the customer to talk openly about their positive experiences as well as their concerns.  Our trained, mature representatives are skilled at communicating value to the customer and making them feel like they understand what they are saying, not just taking dictation.   The length of conversation can be very short or quite long depending on how the customer responds.   The customer hangs up feeling that your organization is listening and that it was worth their time.   "Just a conversation" is perfect for Investment, small business, or private banking customers, as well as B2B relationships.  Analysis is done using text analytics to extract the most common themes and sentiments expressed by these customers.  Reporting includes observations, themes and recommendations.
Top
Service Audits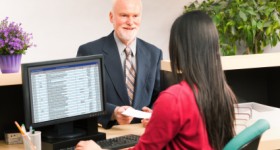 As critical as direct customer feedback is, it sometimes doesn't afford the level of detail you need to provide differentiated training to your staff.  Because the Avannis team has over 20 years of experience with investment and retail banking customer interactions, we can observe your staff and provide detailed guidance and feedback on specific behaviors that will strengthen your service position.
Recorded Call Audits
The Avannis team has listened to thousands of calls between customers and their retail or investment banking firms.  Using a structured feedback approach, we identify missed opportunities, moments of strength and subtle nuances that can improve customer perceptions of your service.  Our feedback typically supports and can be integrated with the feedback from your own internal audits.  It also significantly lightens the load of audits your team managers have to perform, giving them more time to focus on coaching and other quality efforts.
Mystery Shops
Sales or compliance behaviors are tough to measure with a customer survey because customers are not trained to recognize them.  Skilled Avannis auditors can contact your staff by telephone or in person and pose as a potential or existing customer with questions on a specific topic that you want to measure.  Avannis auditors have completed thousands of mystery shops for financial institutions across the country.