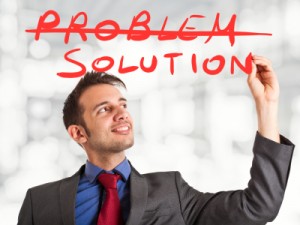 Whether issues come to your attention through an Avannis feedback channel or some other method, this tool helps you track potential defections and turn them into memorable positive experiences for your customers.
Any customer who expresses a concern or unresolved issue during an Avannis survey or interview is automatically entered into this system and follow-up is assigned to a member of your team.  A push notification is sent to the appropriate email address to ensure prompt awareness of the issue.  The responsible party can login to the tool to gather more information or to enter notes on the resolution or ongoing progress of the issue.  Managers can quickly identify items that have not been addressed in a timely manner and follow up with those responsible.

Issues that surface from sources other than Avannis can also be entered into the tool and tracked through resolution.
Aggregate reporting from this tool allows you to see trends in the kinds of issues that customers are facing, in which channels, branches and teams they are occuring, and the amount of time it takes to get them resolved.